Aircraft seat development
Project description
Development of an airline passenger seat with a fold-up seat surface that allows passengers to enter the seat row directly to stow their hand luggage without blocking the aisle for following passengers. This is achieved by a seat structure with "single beam design" made of CFRP.
Tasks
Concept design, space analysis, kinematic study, creation of 3D models and production documentation, prototype development, test planning and test execution.
Benefits
Increased movement space, improved access to carry-on baggage, expedited boarding and deplaning, thereby reducing aircraft check-in time.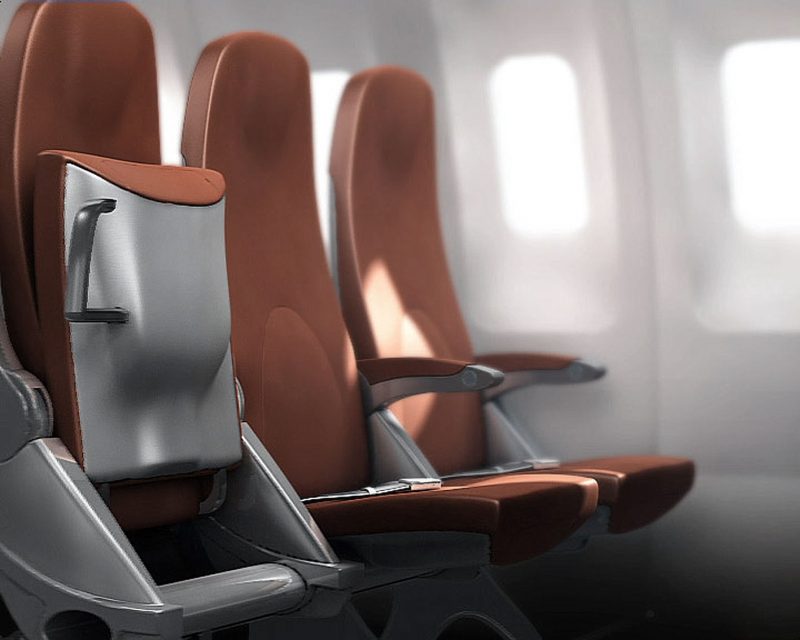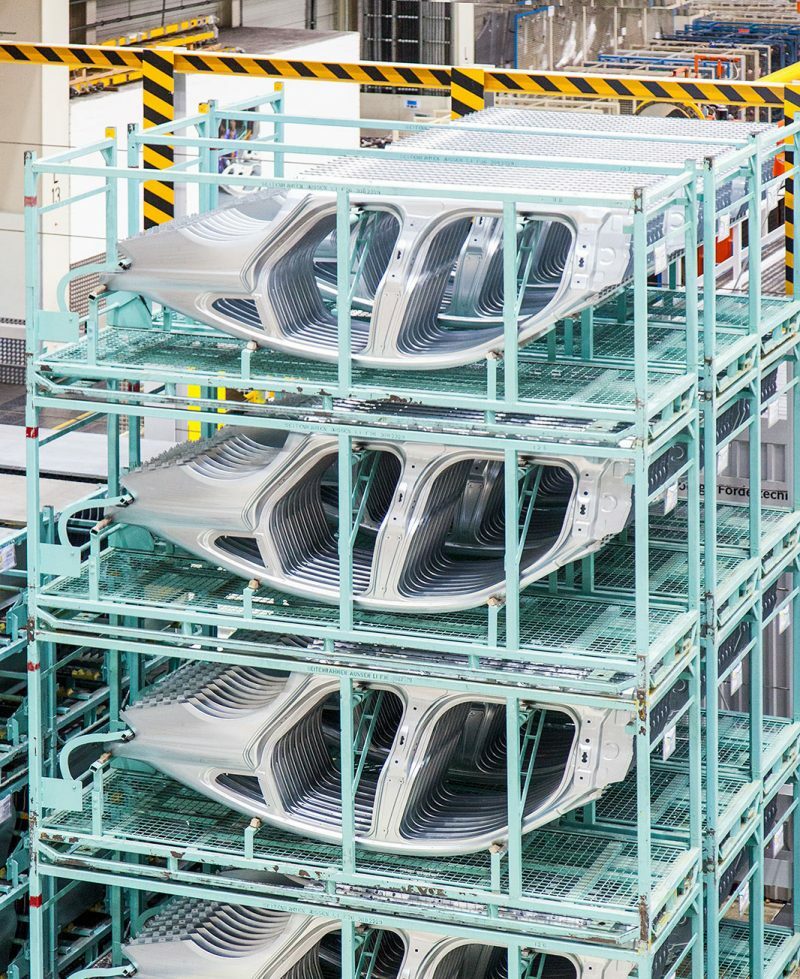 Container planning
Project description
Development, planning and recording of load carriers for the transport of body components from the press shop to the body shop.
Tasks
Creation of CAD concepts and coordination with the interfaces in the press shop, body shop and value stream planning. After the container construction has been awarded to a supplier, the realization phase begins, in which the first prototypes are presented in the plants. Changes are incorporated into the concept. Planning of delivery quantities and delivery dates for optimum supply. Documentation of delivered containers including quality control.
Benefits
Cross-site optimization of material flows and processes. Continuous introduction of innovative production equipment and load carriers. Detection of problems in pre-series and series production. Analysis of problems and technical or organizational solution. Ensuring the smooth supply of components to production.
System development & integration
Project description
Development and integration of various systems in the A400M cargo hold, including: CHS / ADS, LMWS / LMC, RWS / CWS, seats, MEDEVAC, placards and markings, and emergency equipment
Tasks
System specification, design and calculation, configuration and change management, project and supplier management, approval documentation, manufacturing support.
Benefits
Harmonization and prioritization of multinational requirements, among other things by introducing and maintaining a central requirements management system.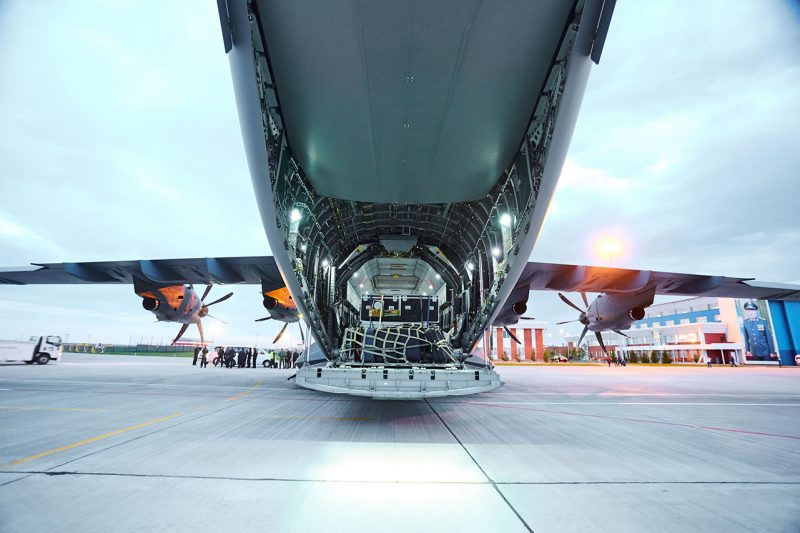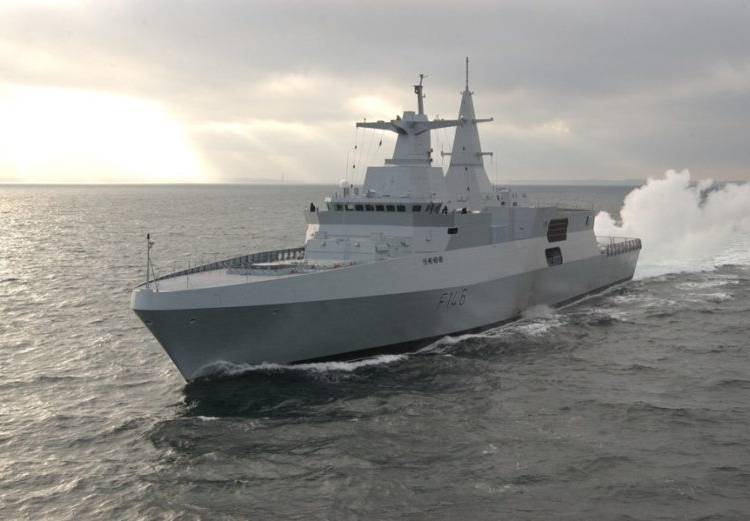 Project- and Vendormanagement
Project description
3D coordination & project planning MEKO 200 deployment and command systems
Tasks
Layout, time and phase planning, workload and capacity planning, risk management, definition and creation of work packages according to customer specifications, supplier evaluation and management, integration of work results, project controlling.
Benefits
Smooth integration of the relevant system providers in the ongoing project activities, transparent presentation of critical milestones, early initiation of recovery measures, on-time and on-budget fulfilment of project requirements
Structural analysis
Project description
Development of a transport stand for the A350 wing in the new Beluga ST cargo aircraft.
Tasks
Specification preparation, analysis of reusable components, topology optimization for uniform underbody loading and minimum bending under different flight conditions, static FEM analysis taking into account weight and installation space requirements, preparation of relevant certification documents.
Benefits
Reduction in weight while maintaining cost efficiency (NRC and RC through improved manufacturability and maintainability).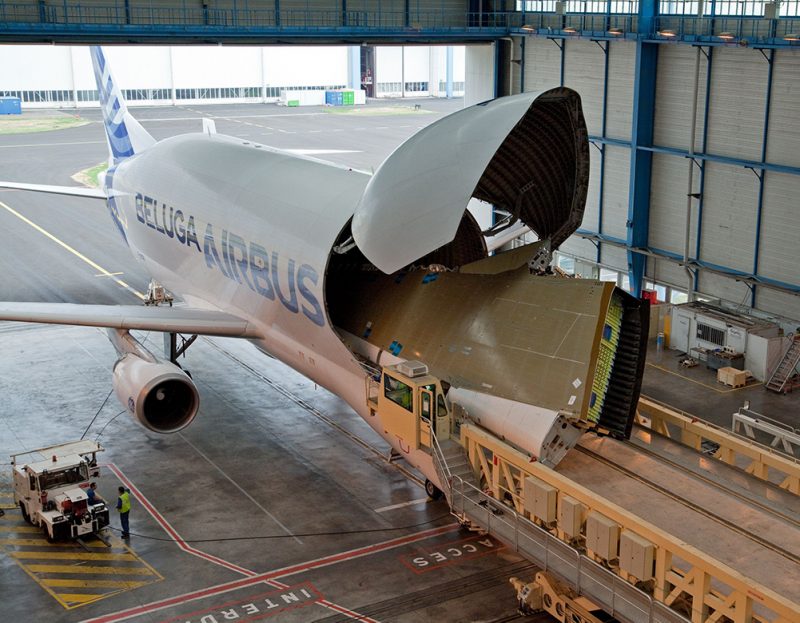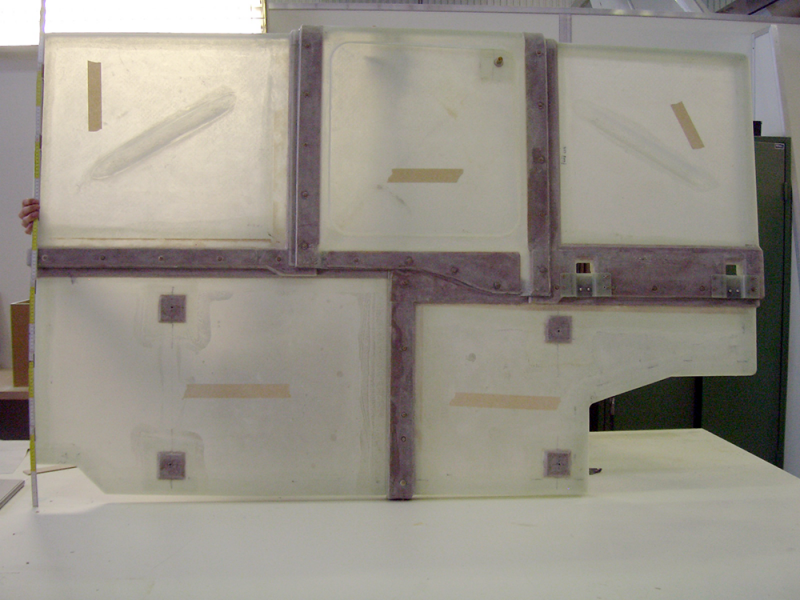 Retrofit & Certification
Project description
Development and approval of a drip shield for the removal of condensation water in the e-bay area of a Boeing 737.
Tasks
3D und 2D construction, structure-analyses, Preparation of relevant test plans according to EASA guidelines, test support and evaluation, preparation of the STC as well as approval as "Minor Modification".
Benefits
Provide an affordable retroft kit to reduce maintenance costs.
Software & Database Development
Project description
Development of a module configurator for cabin monuments using product attributes for automated generation of customer-specific 3D models, 2D construction drawings and parts lists from CATIA according to specifications.
Tasks
Creation of CAD start models and user interfaces, parameterization, code development and testing,
Benefits
The tool makes it possible to greatly reduce development time, automatically generate models and construction documents, and calculate the weight of the assembly.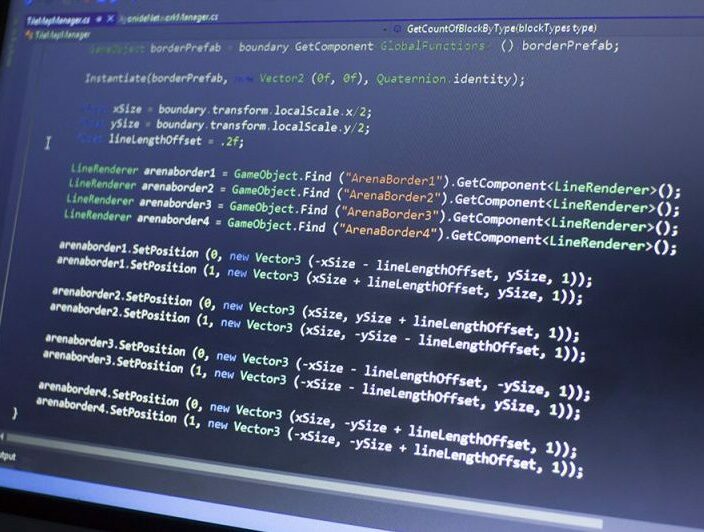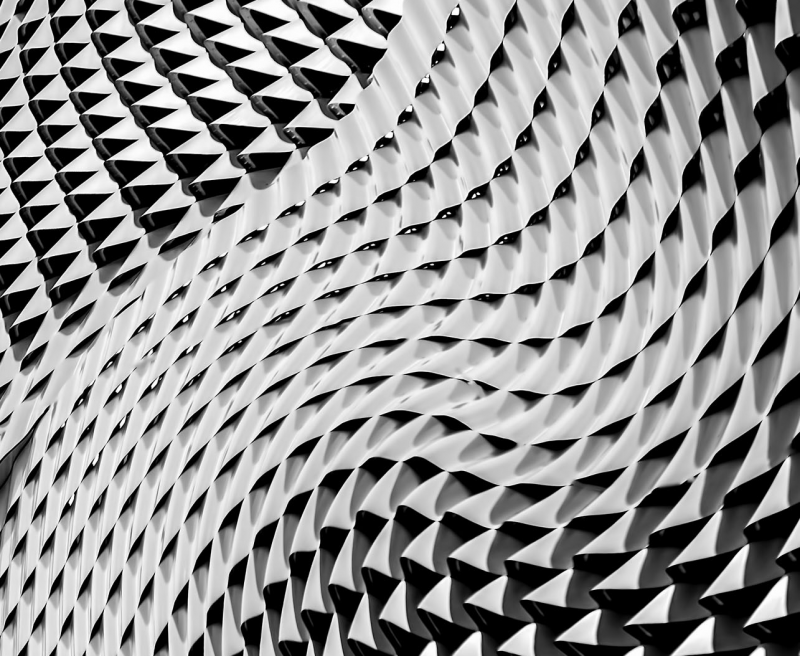 Color & Material
Project description
Research and development of a novel surface treatment for metallic components to enhance the visual perception in the cockpit interior of a super sports car.
Tasks
Strategy definition, selection of appropriate technologies and suppliers, technical analysis, cost analysis, laboratory testing support and final compilation of an overall package including physical samples, test results and data sheets.
Benefits
The customer can introduce 3 new optics variants into his series production, at lower unit costs and in a considerably shorter time than with in-house development.
Next Generation Electric Mobility
Project description
Development of a concept vehicle that embodies a new vision of electric transportation and combines emerging lifestyle trends with a corresponding driving experience. The requirements for the smart mobility of the future are taken into account: zero emissions, zero accidents, zero ownership.
Tasks
Analysis of future mobility trends, concept research and design development.
Benefits
The _CODE concept is based on the introduction of compact electric motors, which are installed as modules directly in each of the wheels. These allow individual adaptation of the wireless drive control and the associated driving behavior. The modular electric drive is also intended to show ways into unconventional vehicle design and also points to the possibility of reusing the same components in other urban means of transportation. The principle of modularity reflects the trend toward electronic miniaturization and is intended to give users the option of being able to adapt to a wide variety of traffic environments at all times. The appealing vehicle appearance aims to make the innovative DNA behind it desirable.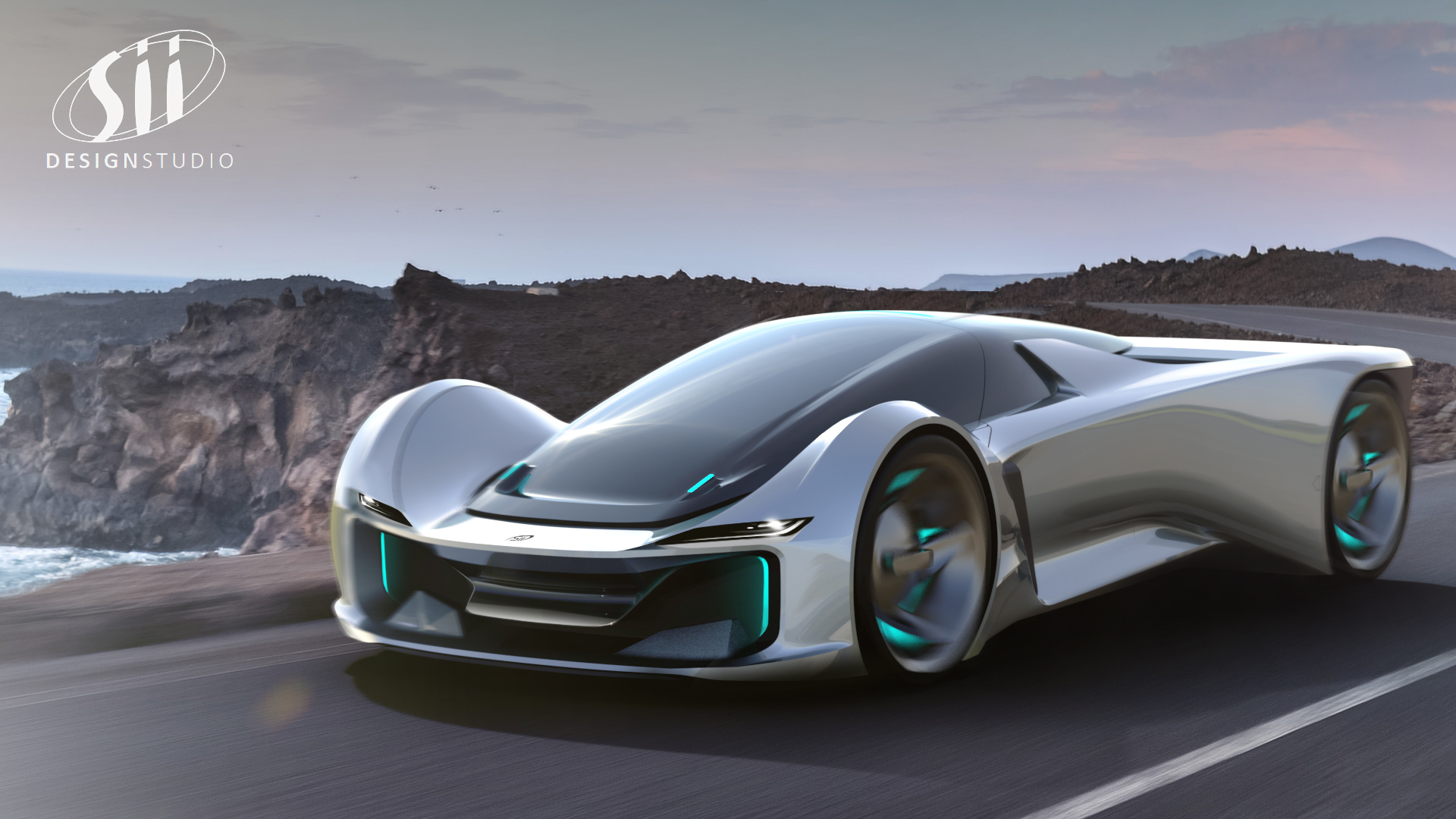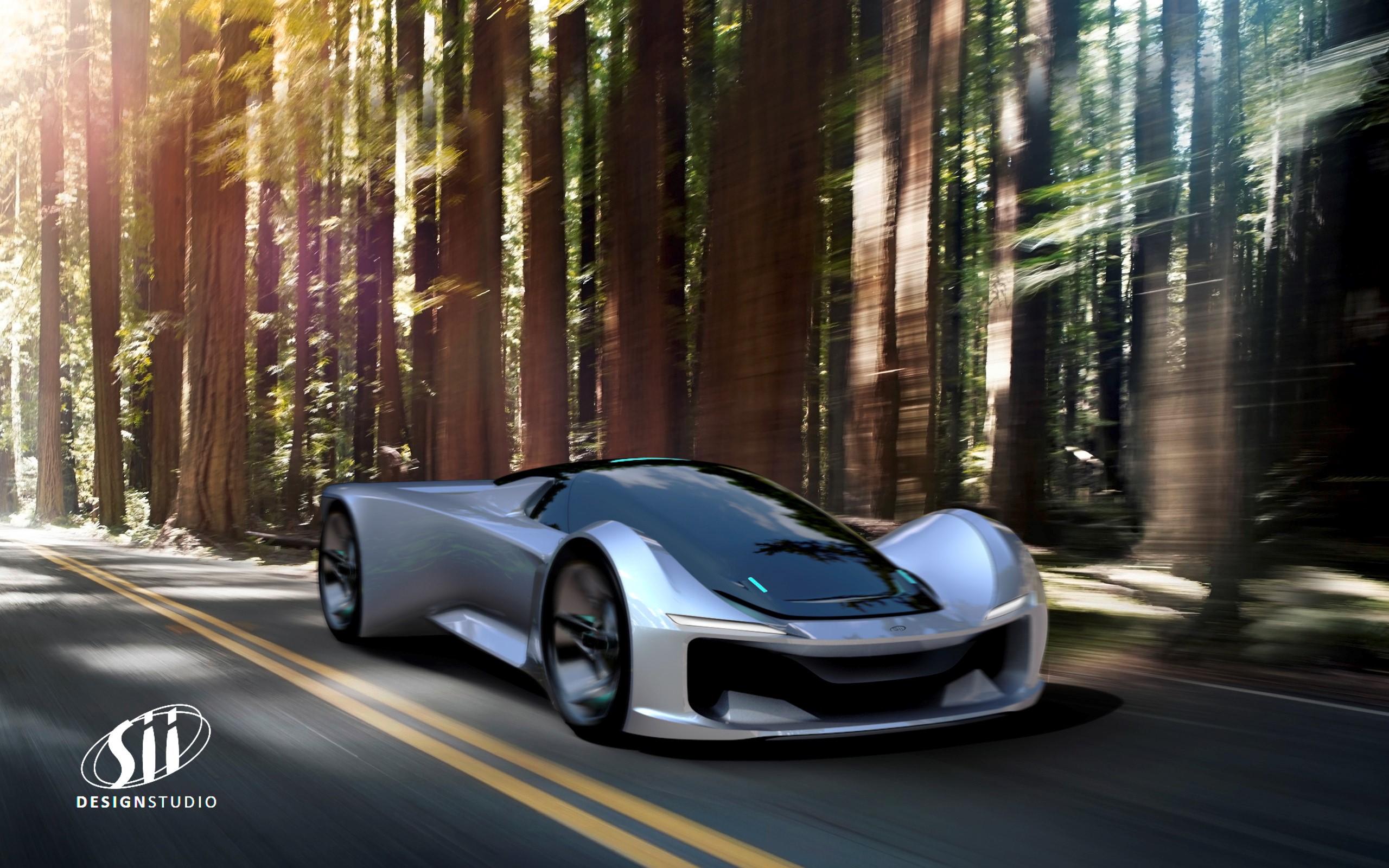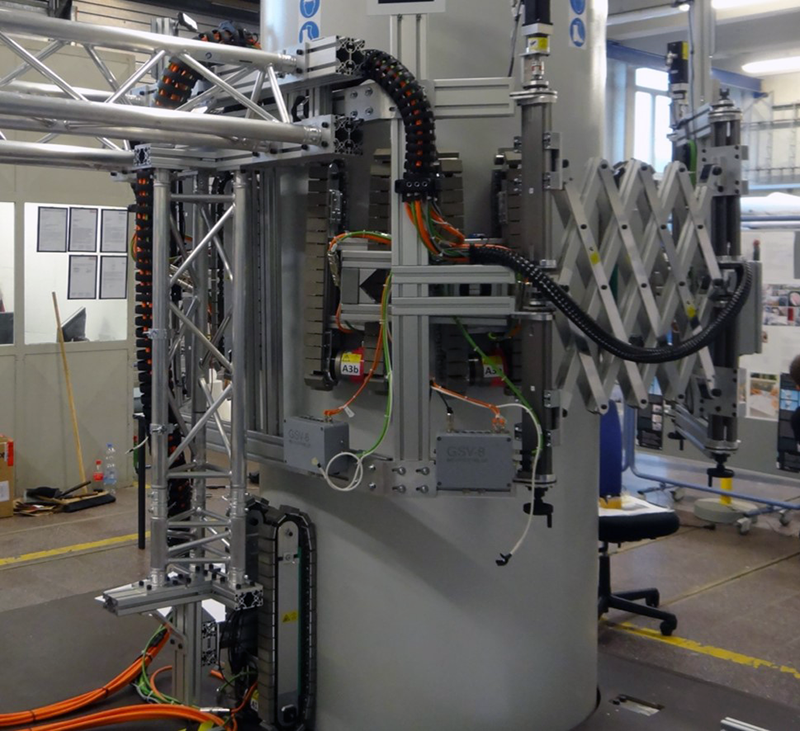 Research & Technolgy
Project description
Development of a climbing work platform for on- and offshore wind turbines in the context of the R&T Project SMART (Scanning Monitoring And Repair Transportation), featuring a closed, weather-proof cabin, aimed at facilitating the repair and maintenance of rotor blades.
Tasks
Development of different concept solutions, mechanical layout, evaluation, feasibility study and detailed design.
Benefits
Significantly improved efficiency (=cost reduction) in the maintenance of wind turbines, compared to conventional methods.
Virtual Reality
Project description
Development of generation and visualization of virtual flight environments and obstacles in a helicopter simulator. Dynamic creation of buildings and landscapes.
Tasks
Modeling with BLENDER, textures with KRITA, data preparation, integration, testing and validation.
Benefits
Virtual reality simulation offers enormous savings potential, protects the environment, and opens up the possibility not only for the pilots in training but also for development and test engineers to analyze the flight behavior of the aircraft during risky maneuvers.